Beloved immigrant restaurateur and KJB Trending Hospitality client Leo Keka was one America's greatest restaurant success stories of 2020, in a year of pandemic that otherwise eviscerated the nation's hospitality industry.

Keka successfully opened the expansive Alba on 53 in Hanover, Mass., amid Covid restrictions. Packed (by socially distanced standards) each night following a highy successful media and targeted social media campaign, it was Greater Boston's most ambitious and most successful restaurant opening of 2020.

Keka ended the year on another high note, celebrating his 30 years in America by donating $35,000 in bonuses to his staff on Christmas Eve – thanks to a last-minute flood of gift-card sales from loyal customers. 

The amazing gesture in the year of pandemic generated national acclaim, including Fox Business Network, Yahoo! Finance and a variety of industry outlets, not to mention many major media and social media vehicles across New England.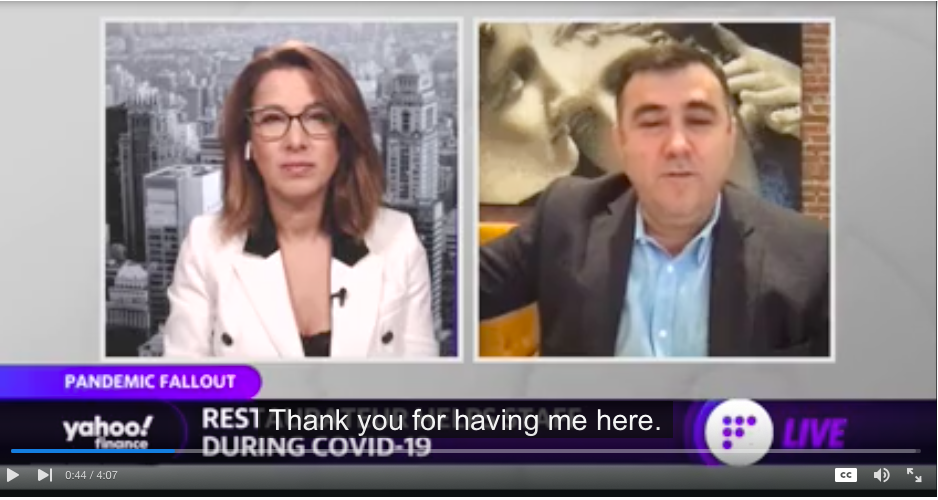 Keka also owns the original Alba Restaurant, a 19-year-old fine-dining landmark in Quincy, Mass.

The huge staff donation followed Keka's pledge to celebrate his 30 years in America by donating 15 percent of Christmas-week gift-card sales to his staff. Hundreds of loyal customers flooded the restaurants with gift-card purchases in response – one customer alone purchasing $6,000 in gift cards!  
 
"It has obviously been a very difficult year for everyone in the restaurant industry," said Keka on Sunday via social media. "But thanks to (our customers), and of course to our best-in-the-business staff both in the front of the house and in the kitchen, we were able to serve you safely within state guidelines throughout 2020."

Keka arrived in America on December 17, 1990, after fleeing communist Albania by swimming across a lake to Montenegro and then escaping a Serbian prison. He was penniless and unable to speak English, but soon landed a job washing dishes for fellow Albanian-American Anthony Athanas, late owner of former Boston stalwart Anthony's Pier 4.

Keka quickly proved a knack for hospitality and American culture and worked his way up through management at both Legal Sea Foods and Grill 23 & Bar in Boston's Back Bay. 
 
He opened his original Alba little more than 10 years after arriving in America, in the autumn of 2001, in the immediate aftermath of the 9/11 attacks. It was a terribly difficult time to open a restaurant. But Alba not only survived, it thrived. 

Same for the new Alba on 53 – but with greater things still to come, vows Keka. 

"Thank you to everyone who made this donation to our staff possible," said Keka. "We look forward to an even better year ahead in 2021."