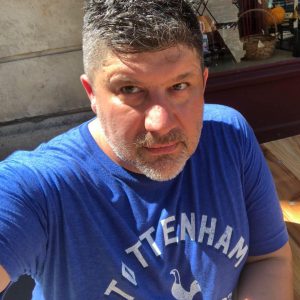 Hi. I'm Kerry! I'm an entrepreneur, journalist, editor, communicator, traveler, brand builder, marketer, creative dynamo and influencer.I'm passionate about food, culture, history, travel, American football and global football (soccer) and have helped moved the market in multiple verticals. 

I spent my professional life reporting from the forefront of global trends in food, travel and culture. I began covering the American craft beer movement in 1993, long before it was cool. The Boston Herald hired me in 1998 to pen what was one of America's very first craft beer column at a big-city daily newspaper. My reporting helped put the industry and many popular brands on the map. I spent 20 years covering food, beer and travel for The Boston Herald, while also reporting for publications such as Esquire, Yankee Magazine, Boston Magazine, various Conde Nast publications and many other outlets. I was twice named North America's best beer writer at The Great American Beer Festival for my work covering the industry. 

I'm also the founder of the innovative media darling NFL website Cold, Hard Football Facts.com, where I invented 22 new football statistics and helped reshape the way Americans and the American media analyze football. I covered the NFL for Sports Illustrated, appeared on NFL Films many times, and yakked about football stats on radio and TV stations all over the country. Cold, Hard Football Facts won numerous awards for the America's best NFL reporting, analysis and feature writing. The late, great Steve Sabol of NFL Films was one of Cold, Hard's biggest supporters and built many programs around my content.
My specialty is seeing trends before they happen and helping move them forward. I was among the very first reporters to cover urban renewal trends in once down-and-out locations such as Williamsburg, Somerville and the London Docklands – now among the world's coolest, most valuable communities; among the very first reporters in the world to cover craft beer; and among the very first  sports writers in America to tackle innovative new forms of football analysis, in a sport that spent more than 100 years ruled by cliches and aphorisms. 

Today, I work with great chefs, restaurants and municipalities as the founder of KJB Trending Hospitality, my powerful highly personalized public relations firm which capitalizes on my years of expertise, knowledge and contacts in the fields of global travel, food, lifestyle, sports, coupled with my own instinctive creativity.
We select clients very carefully and drive business and attention for all our brands. Bottom line: we make things happen, with the history to prove it. 
I still travel frequently, and blog here about all my interests.