Alba on 53 opens Monday, a large, beautiful Mediterranean steakhouse from Albanian immigrant restaurateur Leo Keka and the team behind Alba in Quincy Center, a fine-dining landmark for nearly 20 years.
Alba on 53 will feature prime beef, fresh local seafood, open kitchen led by executive chef and Boston restaurant veteran Todd Renner, al fresco dining and a 700-bottle world-class wine list featuring the best in California cabernet and bold Italian reds. A splash of Arab and Eastern Mediterranean flavor will distinguish Alba on 53 from the original Quincy classic.
It's an ambitious opening, even in the best of times, let alone during the era of Covid, spanning 7,500 square feet with seats for up to 240 guests (without Covid restrictions).
But Keka has spent his life beating the odds, both personally and professionally, and believes these experiences have prepared him and his team for the challenges ahead.
Keka opened the original Quincy Center Alba in the fall of 2001, in the immediate aftermath of 9/11, one of the worst times ever for restaurants before Covid. Few observers thought this industry newcomer would make it, especially at that dire period in our nation's history.
Yet Alba survived and prospered, even at a time when Quincy Center itself was down and out. Today, the original Alba is the anchor of Greater Boston's hottest new dining destination, as some two dozen new eateries have sprung up around it in recent years.

Keka in recent months suffered personal and professional distress, as have almost all other restaurateurs during the Covid shutdown. So he devoted his energy to pushing forward with plans for Alba on 53, buoyed by his faith in the future of his adopted homeland.

"There have been a lot of real bad days and bad nights for me and for all our staff over the past few months," Keka said of the shutdown. "But I've been through worse and we will get through this together."
Keka fled communist Albania in 1990 by swimming across a lake to Montenegro, escaped a Serbian prison and ended up in a refugee camp before getting a seat on a mercy flight to America in 1991. It was his first time on an airplane. Keka arrived penniless and unable to speak English, but landed a job washing dishes for fellow Albanian-American Anthony Athanas, the late owner of the former Anthony's Pier 4, a longtime Boston dining landmark.

Keka discussed some of those hardships about escaping communism and his arrival in America in a recent interview with NBC Boston.
He quickly proved a knack for hospitality and American culture and worked his way up to management at Boston hotspots such as Grill 23 and Legal Seafoods.
Within 10 years of arriving in the United States broke and alone he opened Alba in Quincy, where he has built a large, thriving restaurant and devoted following one handshake, one smile, one great meal at a time.
He employs immigrants from around the world and is himself a legendary figure back in Albania. When Albanian leaders come to America, a visit to Leo is typically part of the itinerary. At least four southeastern European heads of state have visited Alba over the years.

Among other great qualities, the original Alba boasts one of New England's largest roof decks, with a garden that Leo tends to personally. He grew about a half-ton of produce for guests last year, including heirloom Albanian tomatoes, and might top that output this year.

Alba on 53 will feature a substantially similar menu to the proven Alba Quincy concept, focusing on prime beef, fresh local seafood and house-made pastas.

But Alba on 53 guests will find new tastes, too, from Chef Renner, with a bright splash of Eastern Mediterranean and Arab flavors. New-for-Hanover items include: lamb tartare with harissa aioli, feta and quail egg; grilled zaatar flatbread with house-made baba ghanoush, tzatziki and sweet pepper hummus; and house-made gnocchi with lamb ragu and vadouvan crème fraiche, and cilantro labneh kefir.
Expect the best in spirits, too. When we visited the distributor had just dropped off several bottles of very rare Pappy Van Winkle, including the much coveted 20-year-old reserve. Considered the world's best bourbon by many, bottles of the 20-year-old sell for up to $3,500 on the secondary market.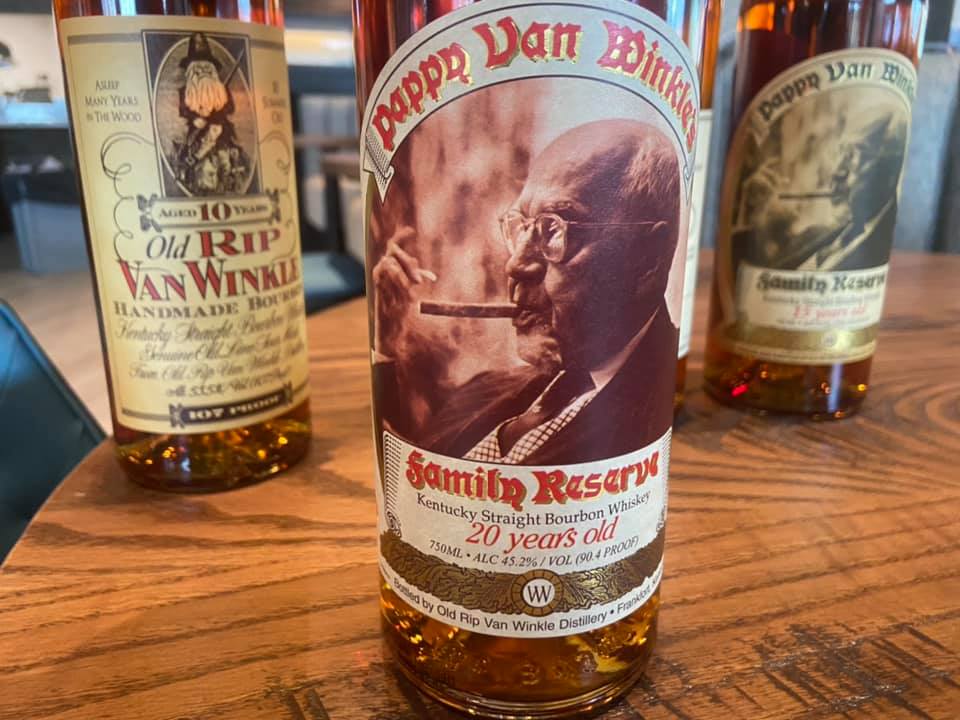 Alba on 53 is located at 2053 Washington St. (Route 53), Hanover, Mass., just seconds from Exit 13 off of Route 3, the main route from Boston to Cape Cod. It is scheduled to open Monday, Aug. 17 at 4 p.m. Call 781-789-5527.