The American restaurant industry is going to hell in handbasket here in 2020. You know the reasons why.

But KJB Trending restaurants are not only surviving. They're thriving!

Chef Mike Fucci of Chef Mike's Cucina in Needham, Mass. is one of those people working with KJB Trending to successfully battle through this historically difficult period for American restaurants.
Chef Mike's was brutally hit by Covid lockdowns, like everyone else in the industry.

So Fucci, upon recommendations from others in the Greater Boston PR industry, hired KJB Trending this fall. A relentless media blitz has quickly helped reinvigorate business for this former Food Network "Cutthroat Kitchen" champion chef.
"Friends! I am tapping out! I cannot take anymore Thanksgiving orders," Fucci proclaimed on Facebook, on Nov. 23, three days before Thanksgiving. "I can't thank everyone enough!!!"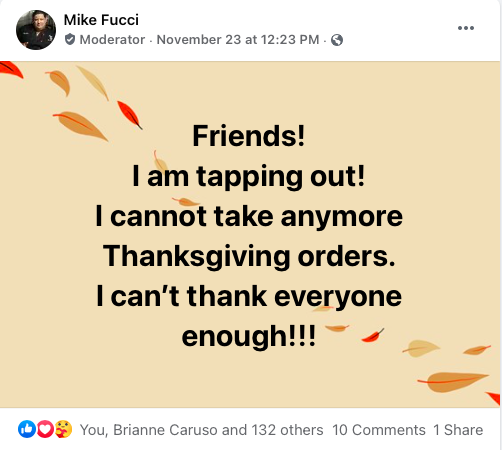 Chef Mike's, in the weeks before Thanksgiving, was featured on WCVB Channel 5 Boston, Boston 25 News, WHDH Channel 7, NBC Boston, Bloomberg Radio, and ever-popular and nationally syndicated Howie Carr Show, with its flagship program on venerable WRKO radio in Boston.
Other KJB Trending restaurants enjoyed similar holiday success.
Alba Restaurant, a long-time fine-dining landmark in Quincy Center, also reached its limit on Thanksgiving.

"We are sorry to announce that we are sold out for Thanksgiving Day. We cannot take anymore orders at this time," Alba announced on Nov. 20, six days before the holiday.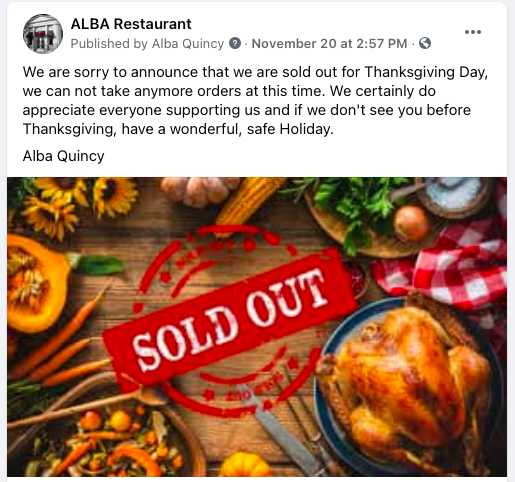 KJB Trending also had the pleasure this summer of helping Alba open its new sister restaurant, Alba on 53 in Hanover.
It's been a hughe success. In fact, the bold, ambitious new restaurant has been packed every night (by social distance standards) since opening in August and proved the biggest, most successful restaurant opening in Greater Boston here in the era of Covid.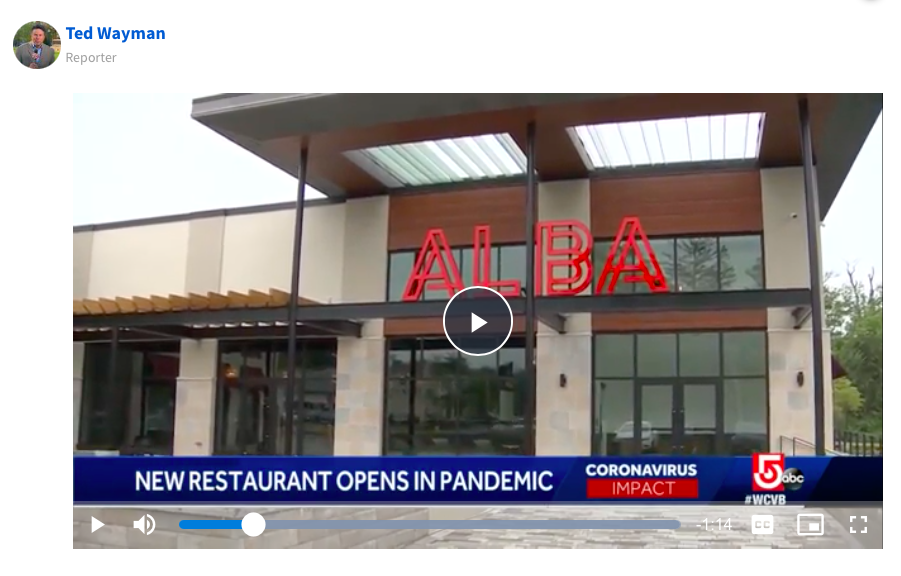 KJB Trending created for Alba on 53 a social-media campaign that generated significant enthusiasm in the local Hanover community, and surrounding towns, not to mention among Greater Boston food lovers and media in general.
Back to Thanksgiving, we also produced a hugely successful PR and neighborhood outreach campaign for Boardwalk Pizza in Marina Bay, Quincy.

With no Thanksgiving high school football in Massachusetts this year, a tradition dating back to the 1800s, KJB Trending created for Boardwalk Pizza a "virtual Turkey Day game" pitting rivals Quincy vs. North Quincy in a community fundraising effort.
The effort was joined by 2020 Major League Lacrosse champions the Boston Cannons, who play their home games in Quincy.

This campaign produced a wave of new business for Boardwalk Pizza in late November, not to mention of huge amount of positive press.

Among those who covered Boardwalk Pizza's "virtual Turkey Day game" were: the Quincy Sun, The Patriot Ledger, The Boston Herald, WCVB TV Channel 5, Boston 25 News and a long list of social media outlets and influencers.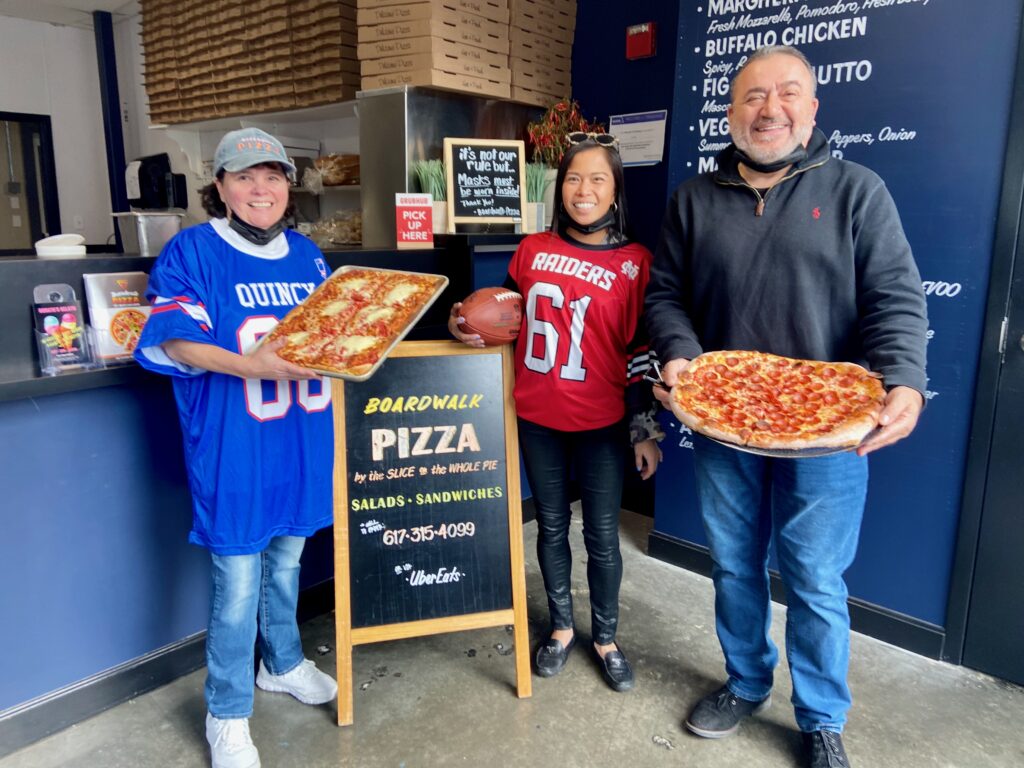 Short version: the restaurant industry continues to face strong headwinds from the impact of Covid.
But amid this crisis, KJB Trending restaurants have find ways to succeed well above industry norms.
It's a combination of our relentless creative energy, ability to generate constant headlines for our clients no matter the market conditions and – most importantly – the luxury we enjoy of working only with the best people in the business, the most creative chefs and restaurateurs. People we connect with on a personal level first.