As an adult I met my paternal family from Wheeling, West Virginia. I grew up hard-core Boston Irish. But turns out I'm also Croatian. The descendant of West Virginia/Ohio coal miners from the Ohio River Valley. 

That's right. I'm a friggin' hillbilly. Appalachia, baby! Explains my life-long love affair with country music, pick-up trucks, college football and, yes, dingy cheap dive bars. 

My Croatian grandfather apparently died in a coal mine fire in Weegee Creek, Ohio, just across the river from Wheeling. I've come to spend a lot of time here. It's here in Wheeling several years ago that, after a lifetime of searching, I discovered Wakim's – or, as my many well-traveled friends and I like to call it, America's best dive bar. 
Wakim's is glorious. Everything you want in a dive bar and more. Almost heaven. Here are 12 reasons why Wakim's is America's best dive bar (with each category ranked from 1 to 5 beer mugs)
Wakim's wins the dirt-cheap beer-and-a-shot game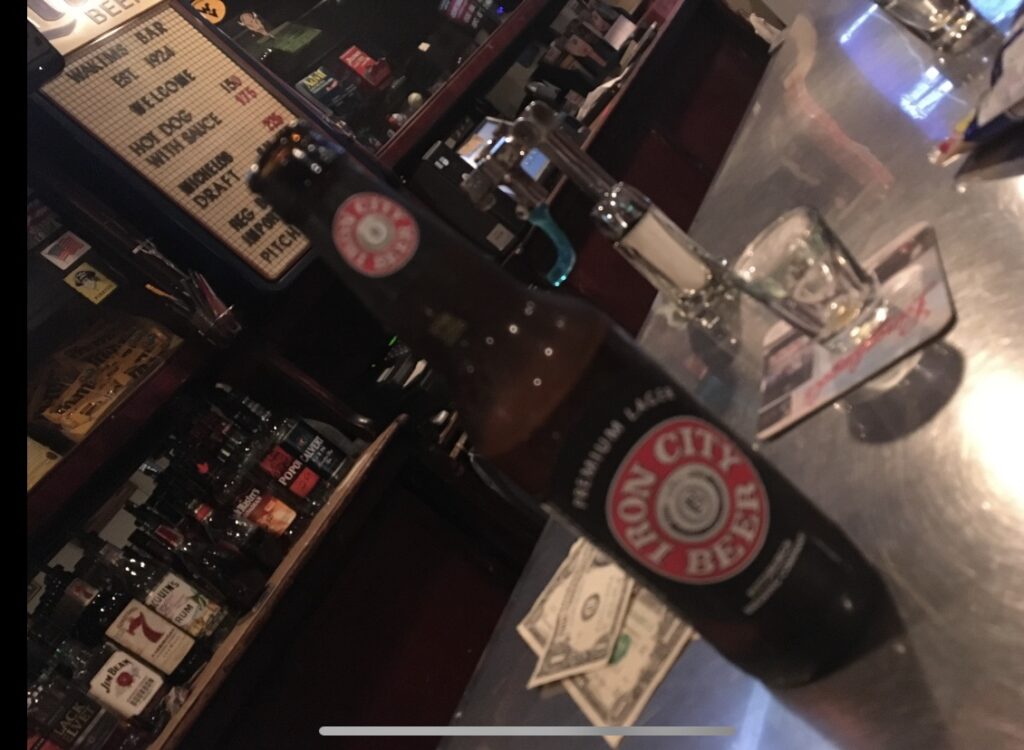 One of my criterium of ranking dive bars is the tried and true beer-and-a-shot test.
Very scientific. We order a shot of Jack Daniel's and a bottle of Budweiser or one of the easy-drinking local lagers. The cheaper the combo, the better the dive.
A shot of Jack and a bottle of Bud Heavy (or Yuengling or Iron City) at Wakim's will set you back only $6. That's cheap!

For sake of comparison, where I live in very expensive Boston, the cheapest Bud-and-Jack I've found anywhere is about $9. That's what it costs at dives like The Irish Pub in Quincy, the legendary Eire Pub in Dorchester and the late, great Sully's Sand Trap in Weymouth (which was so dive-y you couldn't even find it on Google maps).

Basically, a Bud and a Jack at Wakim's is about 1/3rd cheaper than you'll find at the cheapest dive in Boston. You can get six drinks at Wakim's for the price of four cheap dive bar drinks in Boston!
?? ? ? ?
They sell only one food item: hots dogs (chili sauce optional)
And what a gorgeous hot dog it is. Only $1.50! If you got a little extra jingle in your pocket and looking to splurge, you can get your dog "with sauce" for a smooth-and-easy additional 25 cents.
It says it on the dusty menu behind the bar. Hot dog $1.50. "With sauce" $1.75. The sauce is basically owner Freddy Wakim's house-made chili. My advice? Always get your Wakim's dog "with sauce."
To sum up the cost of doing business at Wakim's: you can walk into the bar for lunch or dinner, order a bottle of Budweiser and a shot of Jack Daniels, stuff your fat pie hole with a hot dog with sauce, AND leave a 25 percent tip – all for just $10.
? ? ? ? ?
Wakim's is on The National Road!
The National Road was America's first interstate highway, built in the early 1800s to connect the Potomac River in the east with the Mississippi River in the west. It's pretty awesome. Pioneers followed the National Road to settle the Midwest and tons of history unfolded on its path.

Wakim's sits right there on the National Road. In fact, its address is 2181 National Road, Wheeling, WV. There are monuments and markers celebrating the road's importance a short distance from the bar.
? ? ? ?
It's conveniently located near all major highways
Interstates 70 and 470 pass within spitting distance of Wakim's and make it easily accessible to Pittsburgh.
In fact, we discovered the bar by accident driving down I70 from Pittsburgh, about an hour to the northeast. We got off the highway and, bam!, there was Wakim's in all its glory right there off the exit. Columbus, Ohio is about two hours west on I70.
You can hop on a flight from Boston at noon, rent a truck in Pittsburgh, and be drinking a Bud and Jack at Wakim's before 3 p.m.
? ? ? ?
The owners are Lebanese immigrants and proud Americans
Big City Folk think of places like West Virginia as redneck American "flyover states." While the Wheeling region admittedly has its share of hillbillies, it is, like all of small-town America, much more diverse than Big City Folk give it credit for.
The Wakim family is a perfect example. Owner Freddy Wakim is a third-generation Lebanese-American whose family has been in the bar business since arriving in America in the 20th century. They opened the bar in 1924. So Wakim's is a true local institution.

Freddy loves America and his pride shows in his business. Real dive bars are patriotic, people.
? ? ? ? ?
People at Wakim's LOVE American football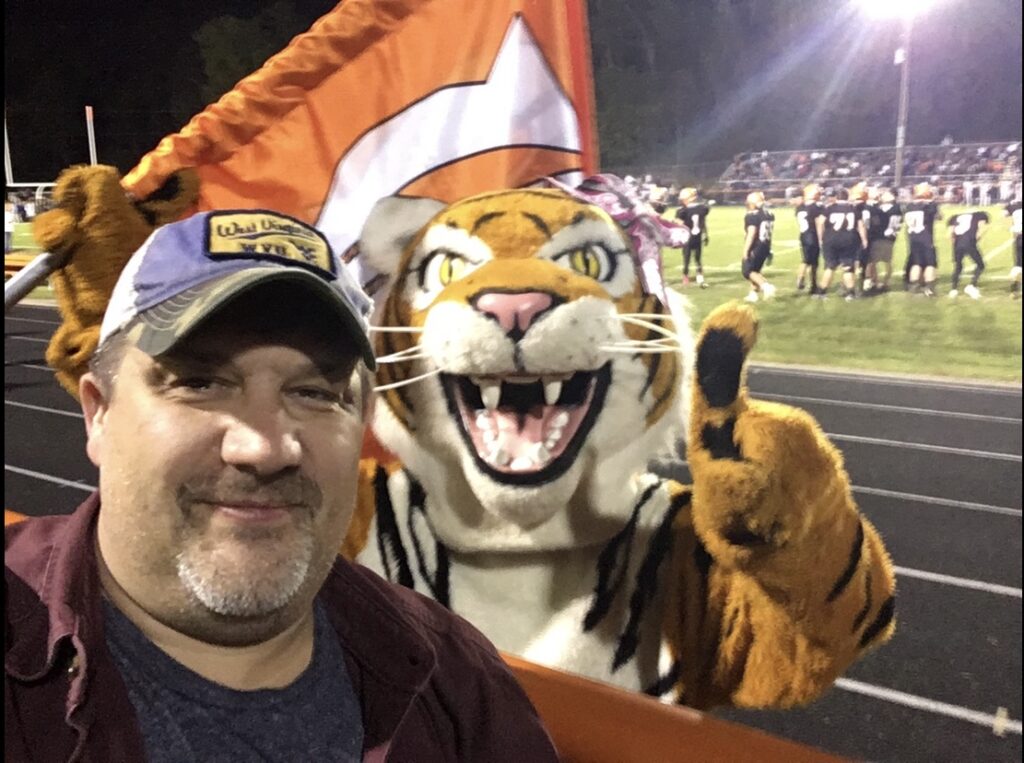 Being so close to Pittsburgh, people in this part of the country are Steelers fans. Even the folks who live on the other side of the river in Ohio are Steelers fans.
But football runs much deeper here than just the NFL. High school football is a REALLY big deal in the Ohio River Valley. In fact, the local newspapers call high school football King Football because it rules the valley. Most of the folks at Wakim's also root for the West Virginia Mountaineers.
Wakim's is the center of our annual football excursions to the Valley. We watch the Shadyside High School Tigers across the river in Ohio on Friday night, then head to Wakim's to discuss the outcome of the night's biggest games. Shadyside is one of those awesome little football communities, a small-school Ohio football powerhouse, where the whole town comes out for the games on Friday nights.

Then it's off to Morgantown, West Virginia on Saturday to watch the Mountaineers before hitting Pittsburgh, PA on Sunday to see the Steelers.

Three states, three different levels of football – all in one weekend and all within an easy drive of Wakim's!
? ? ? ? ?
Wakim's has live country music
Walk in on any given night and you're likely to hear a honky-tonk band rocking the house or a country crooner lamenting about being drunk the night his momma got out of prison. Super dive bar street cred, peeps.
? ? ? ? ?
Wakim's has legal gambling
Bars in West Virginia have legal gaming like slot machines and other digital forms of gambling. From what I can see, the gaming rooms are usually set slightly apart from the main bar. Wakim's has a small gambling lounge in the back of the bar for those of you looking to donate cash to the state of West Virginia. Pretty sure you can smoke in there, too.
? ? ?
Wakim's has no website – and barely any social media
One dive bar rule of thumb: dive bars do NOT have websites. If a bar has a website, it's not a dive bar. Simple as that.

Wakim's not only doesn't have a website, it barely has any presence on social media. There is a Facebook page, but it looks like it was created one day and never touched again. In fact, I'm like one of four people who have ever posted to the Wakim's facebook page.
? ? ? ? ?
Wakim's has NO windows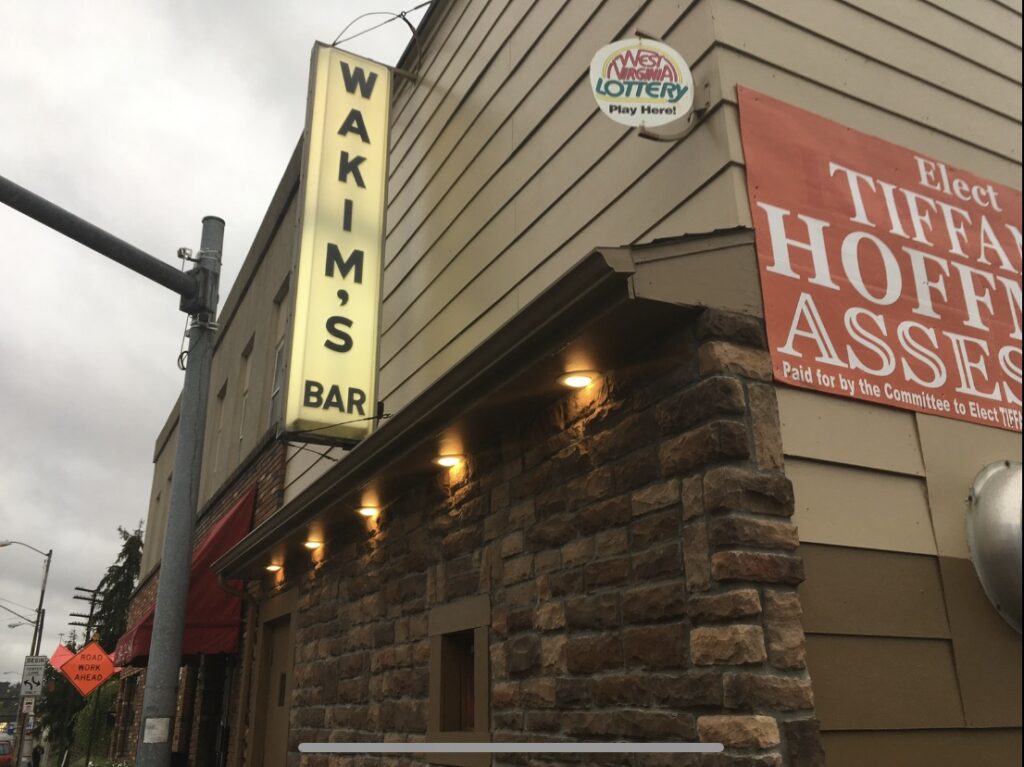 Real dive bars don't have websites. The best dive bars also have no windows.
Wakim's to its credit looks like a prison from the outside. There's one tiny little window up front barely big enough for a bird to fit through.

Otherwise, you'd have to spend years like Andrew Dufresne carving a hole through the stone wall with your prison cafeteria spork to escape this dive bar Shawshank.
? ? ? ?
There is an Asian massage parlor across the street
Total dive bar street cred right there, people. Not sure about the happy ending potential.
? ? ?
Wakim's is located in a down-and-out Rust Belt city
I love Wheeling. It's my family's hometown. Great people. Great Americans. Great history. I visit every autumn. But, let's face it, Wheeling is a fairly depressed city. The old coal mines and steel mills fled town decades ago, leaving the city in the midst of a Rust Belt virtual depression.
You can get a three-family riverview home in Wheeling for like $100,000. That same home would cost more than $1 million here in Boston. So not a lot of money to go around in Wheeling.
But down-and-out towns make for the best dive bars – awesome places with real people where the local watering hole, its cheap drinks, and its friendly vibe make the welcome community respite all the more important.
Places like Wakim's Bar.
? ? ? ? ?