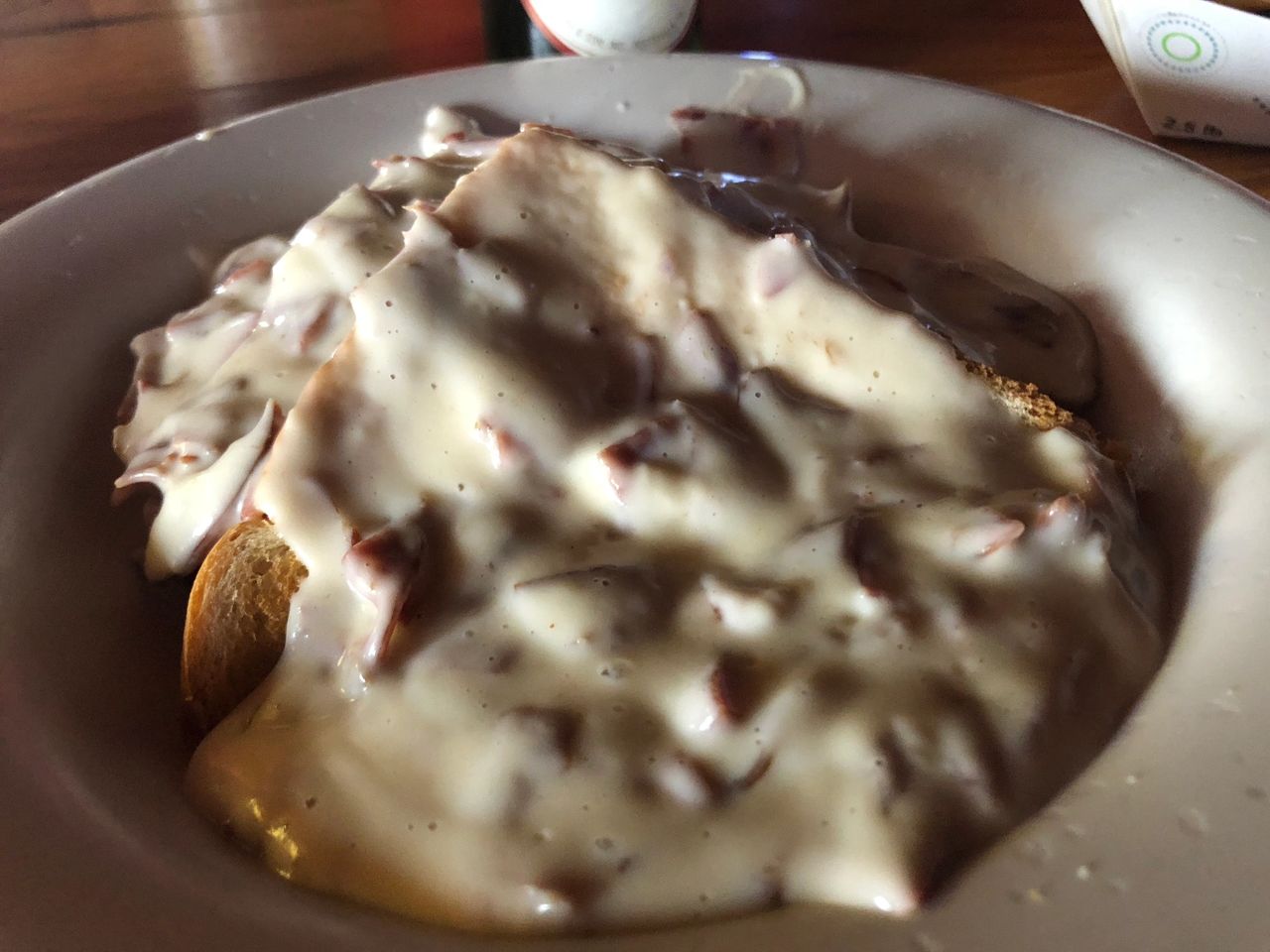 Shit on a shingle is an American classic. It's cheap, yummy and delicious.
It deserves more love. Certainly deserves the same level of respect accorded its equally delicious, equally fattening, equally Mid-American ghetto but more popular pork counterpart biscuits & gravy.
If you served in the military, or grew up in a military family, or eat breakfast in certain parts of the country, chances are you're quite familiar with shit on a shingle.
Shit on a shingle is bits of chipped beef in a creamy gravy served over toast. It can't be good for you. At least not good for you physically. But it is good for the soul!
My old man always talked about eating shit on a shingle during his days in Vietnam as a U.S. Navy Seabee. He often used it to describe any cheap breakfast.
We didn't really eat it as kids. And you don't find shit on a shingle on breakfast menus here in New England. Corned beef hash is the white trash fatty breakfast of choice here.
But I was reminded of shit on a shingle during a recent drive through the backroads of rural Ohio.
I ran across a place called the Mill Dam Corner Grille hard by Buckeye Lake in the Central Ohio town of Hebron. Figured I'd grab a breakfast sandwich to go, trying to make my way to Pittsburgh for the Browns-Steelers games.
Well, it was 9 a.m. on a Sunday. Football pregame shows on TV. Everybody in the bar was already boozing. And they had "S.O.S." on the menu.
Shit on a shingle! These were my fucking people, people!
Naturally, I opted to dine in on this fateful day. Shit on a shingle and a bottle of Yuengling. Got out of there for under $10 with tip! Cheap, delicious and hard-core small-town America. Hard to beat that breakfast combo!