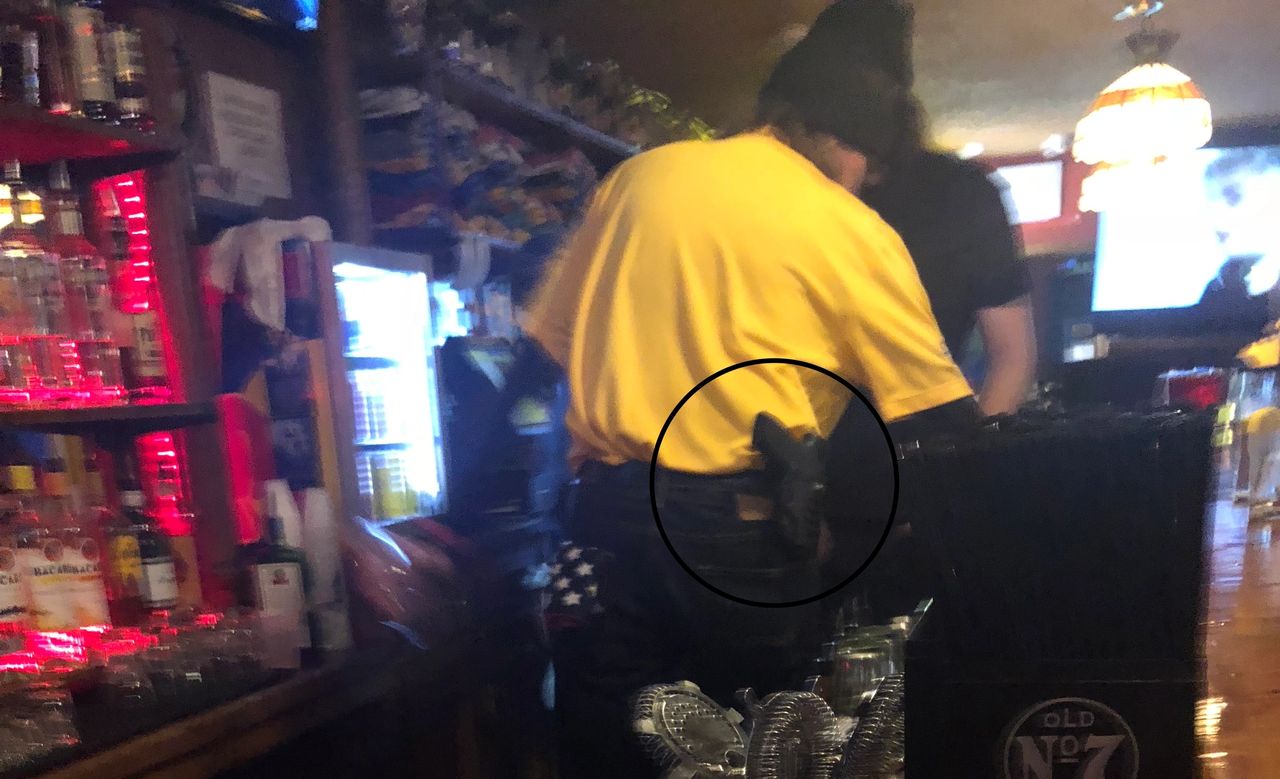 They do things a little differently in West Virginia. This bartender was walking around one of the local sports bars with an open-carry pistol as Mountaineers fans last week celebrated West Virginia's big 58-14 win over Baylor.
People in Boston would have freaked out. People in Morgantown didn't even notice. Guests sang "Sweet Caroline" (with its inserted "Eat Shit Pitt" chorus in the WVU style) and had a grand old time.
There used to be a pizza shop owner in Boston's Dorchester neighborhood who carried openly. I went to interview him one day for a Boston Herald story. He refused to go on the record for obvious reasons.