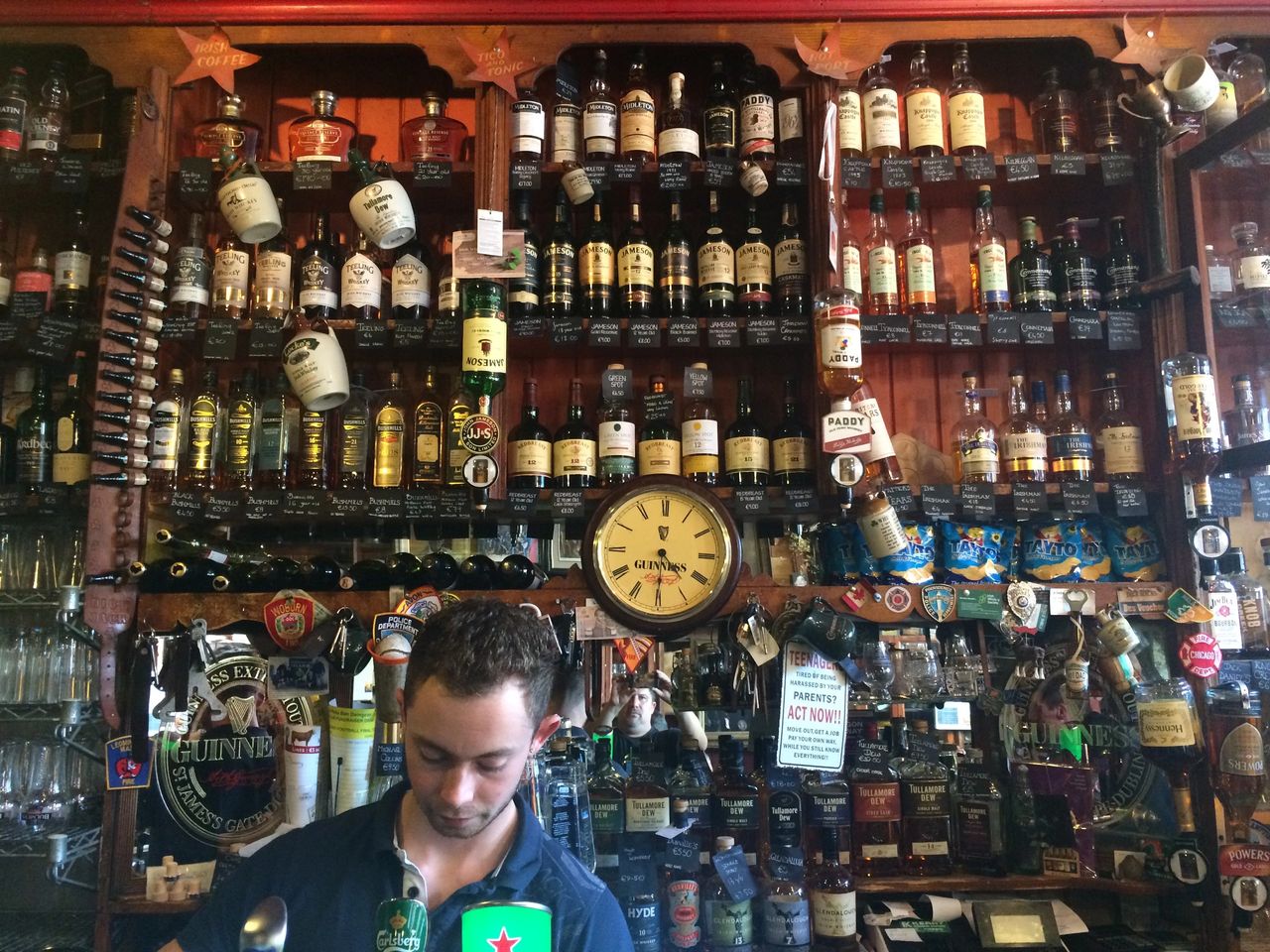 Love Irish whiskey? You'll love Dick Mack's Pub.
Dick Mack's is a popular landmark in Dingle, a very pretty but isolated old fishing port in the far western reaches of County Kerry. Dingle is widely considered one of the best food towns in Ireland. And that's no joke. Irish food has enjoyed a renaissance over the past 15 years or so and Dingle is one of the best places to enjoy the best in Irish tradition mixed with Ireland's new food culture.
The Dingle area boasts rolling green hills, spectacular waterfront cliffs, plenty of farms, locally raised lamb and beef, fresh seafood, local produce, cheesemakers and even seaweed farms. Downtown Dingle boasts colorful storefronts, great restaurants, charming old pubs, a distillery and even a cooking school. Irish food these days is great!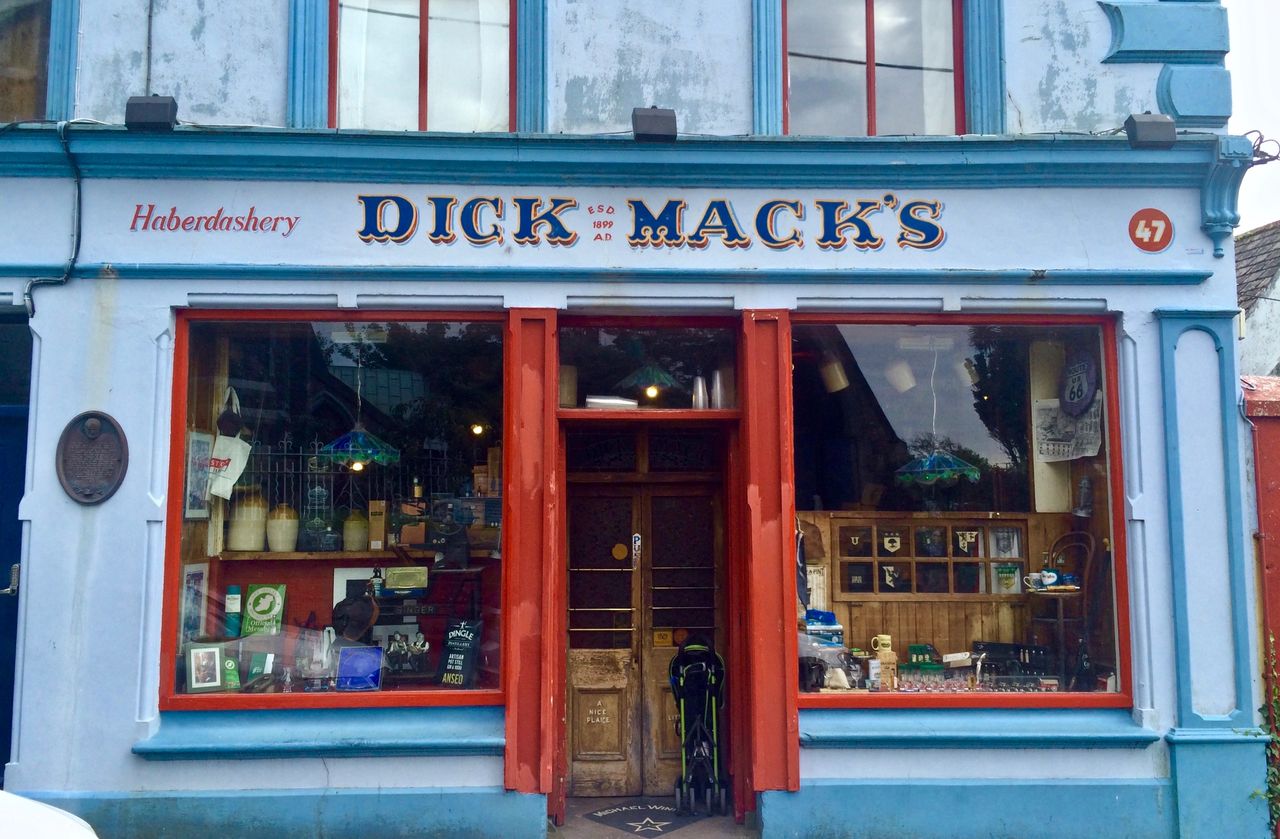 Irish whiskey has ALWAYS been good.
And there's no better place to enjoy whiskey, especially Irish whiskey, than Dick Mack's. It's a classic cozy Irish pub with pastel blue storefront, inviting nooks and crannies, antique decor, traditional music and an entire wall full of whiskey, much of it quite rare.
You can score a glass of 1964 pure pot still Dungourney for a cool 54 euro. Or maybe you'd prefer some 30-year-old Midleton 1973 for just 200 euro per shot. The rest of us can enjoy plenty of other world-class whiskey for 10 euro or less per shot.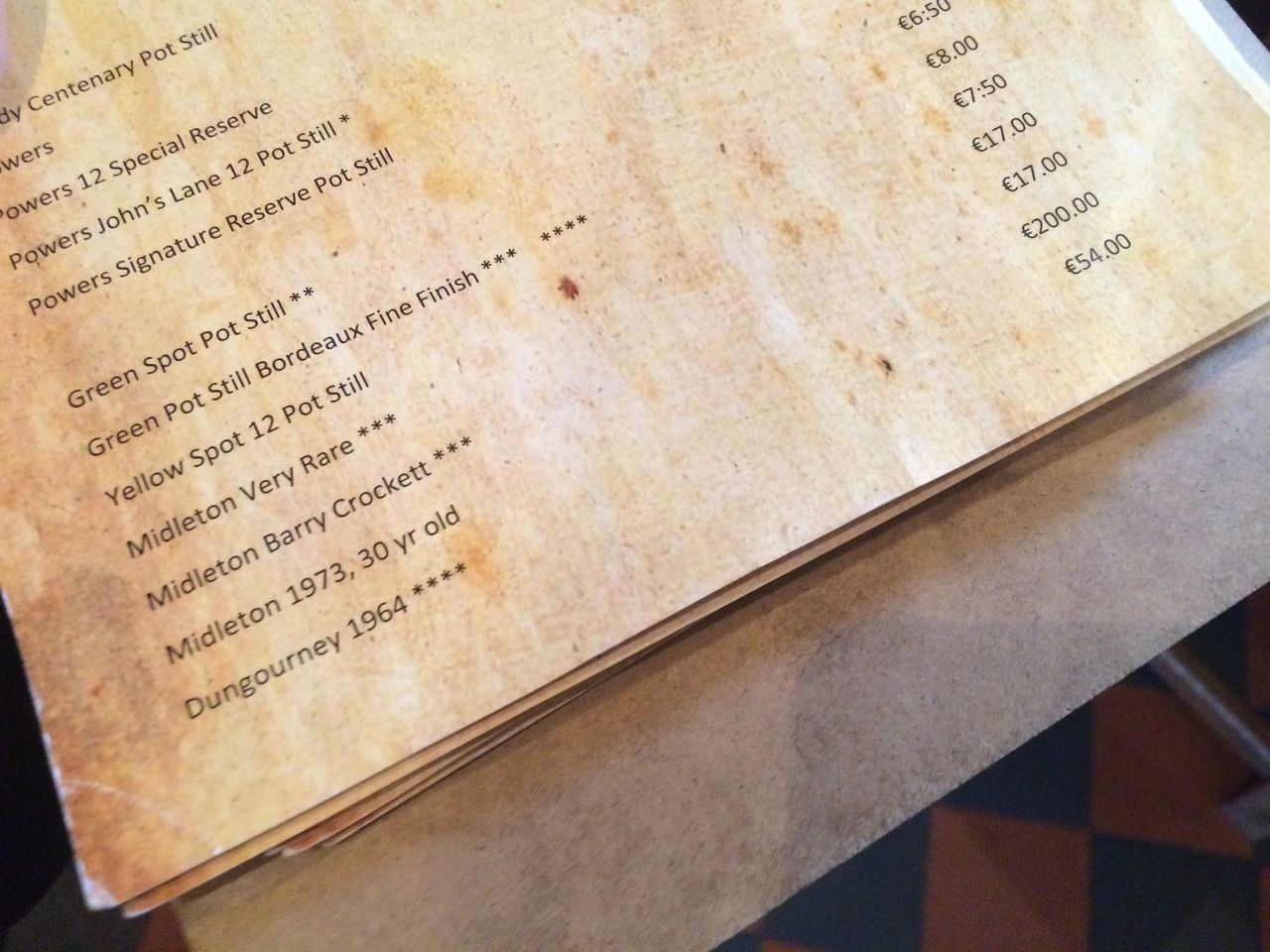 In the odd Dingle fashion, Dick Mack's doubles as a haberdashery and leather shop. It's a curious vestige Irish countryside culture that the pub serves double duty as retailer. Nearby Foxy John's is a pub and a hardware store. You can even score fishing gear there with your pint of Guinness. And across the street from Foxy John's you'll find Curran's, a pub and an antique shop.
Dick Mack's, meanwhile, has joined the craft beer movement and in 2017 opened a small brewhouse.
Among other quirks, the sidewalk in front of Dick Mack's boasts tiles memorializing celebrities who have enjoyed a little whiskey or maybe a pint or two inside. Among them: American country queen Dolly Parton, actor Robert Mitchum (who filmed the movie "Ryan's Daughter" in Dingle back in 1970) and former "007" Timothy Dalton.