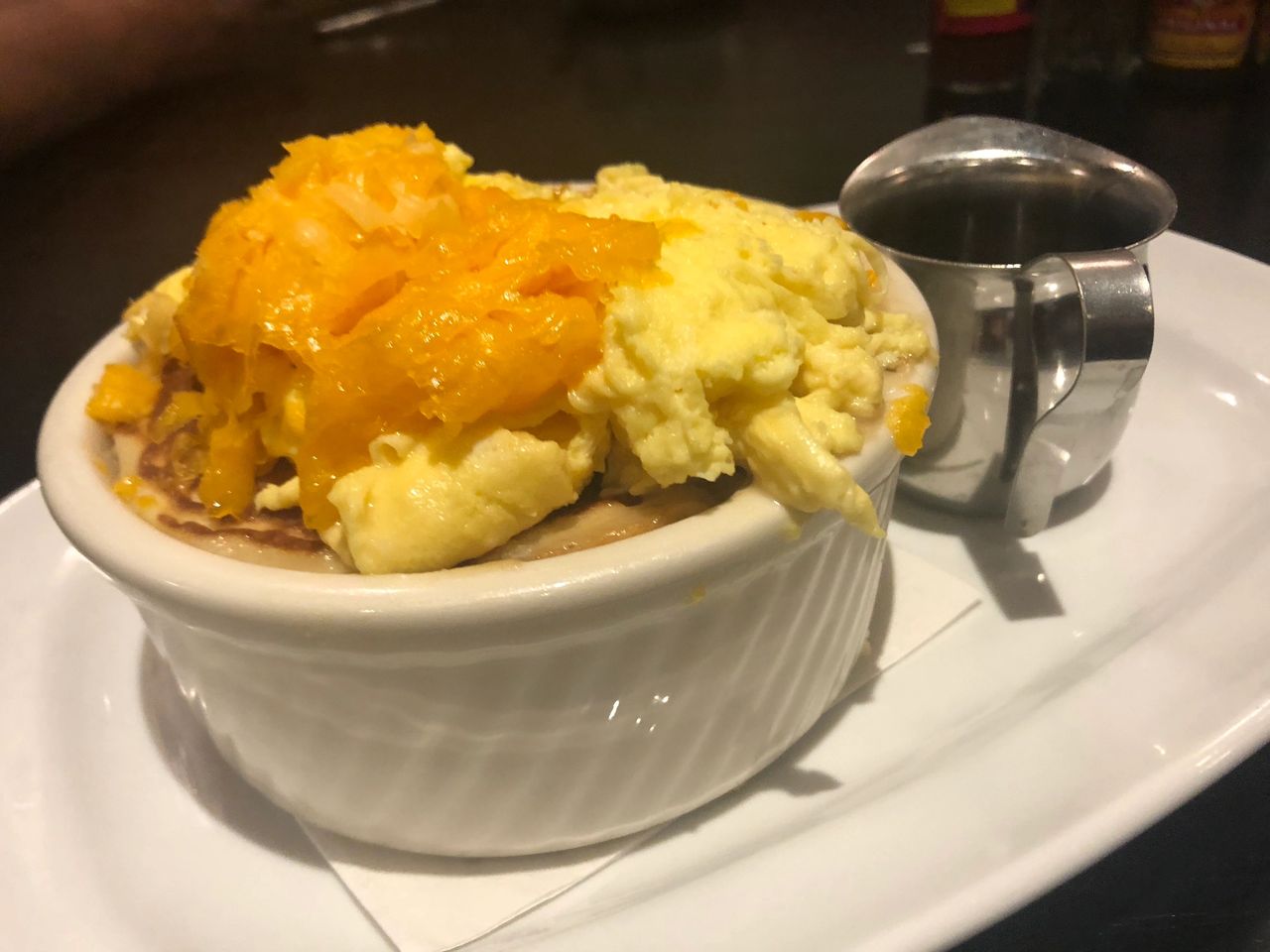 Every now and then an item leaps off a menu and reaches out into your soul.
The menu at Ellen's, red-hot Southern breakfast joint in Dallas, has a whole bunch of those dishes: Joe's gritty balls (deep-fried cheese grits with bacon and jalapeño), grits benedict (cheese grits, hickory bacon, poached eggs, hollandaise) and, of course, the unforgettable pancake pot pie. It's a deep dish of layered pancakes with maple cream sausage gravy, bacon and crumbled sausage topped by scrambled eggs and melted cheddar cheese.
Amazing!
Gotta love a place where the website is gritsrule.com. Ellen's motto? "It's brunch-o-clock somewhere."
My pal Dan, a good-sized dude with a rather sizable appetite, was defeated by the pancake pot pie. Couldn't even finish it. Hung his head in shame. So sad when the great ones fall.
But the pancake pot pie was super delicious and either one of us would order it again.
I opted for the equally amazing build-your-own pork tinga breakfast tacos: spicy pulled pork with potatoes, scrambled eggs, avocado, cheddar cheese, house salsa and sour cream with soft taco shells. I got mine with a trio of classic hot sauces: Tabasco, Cholula and, my personal favorite, Louisiana Hot sauce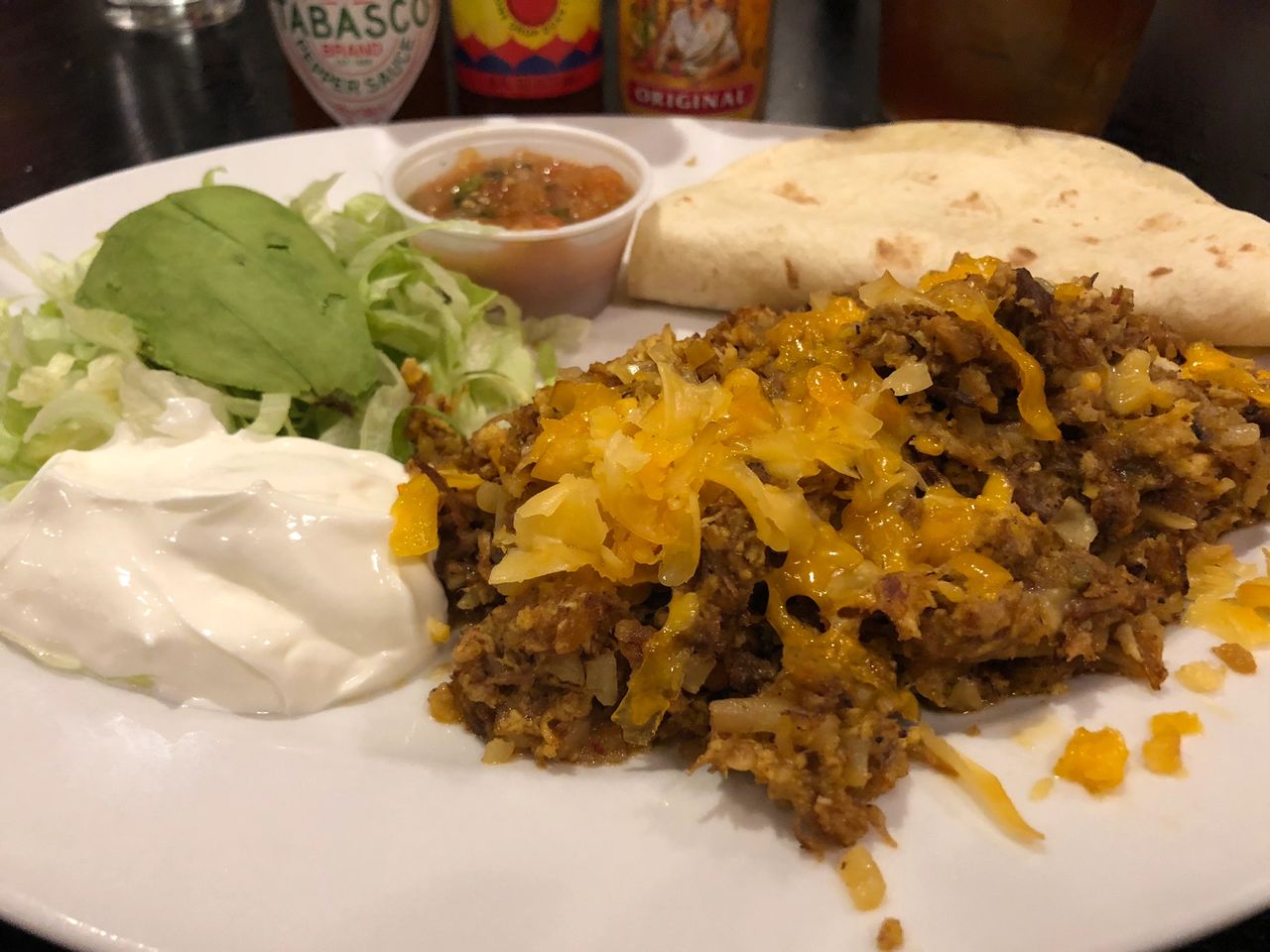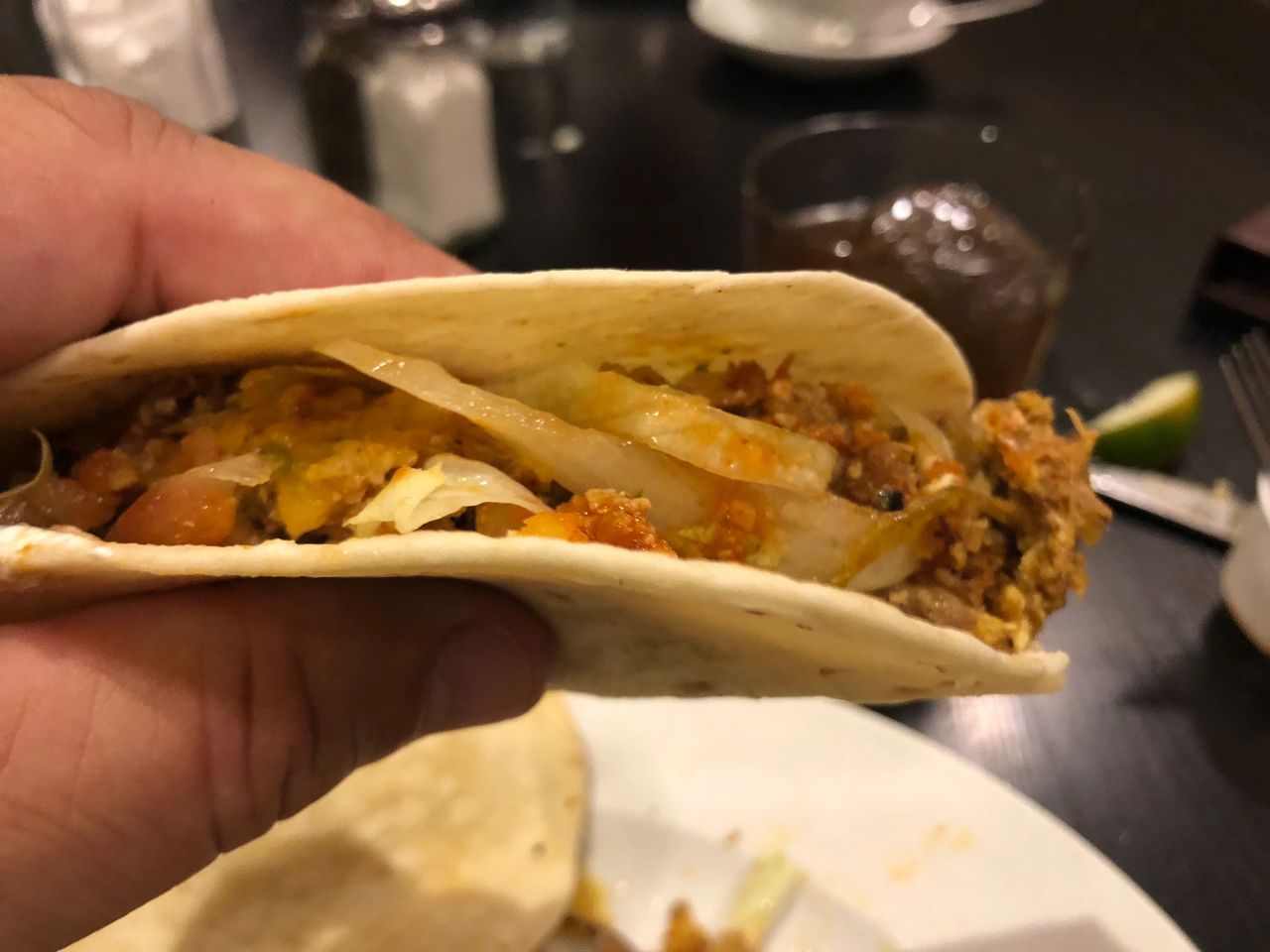 Our meal was preceded by an order of Joe's gritty balls and a breakfast old fashioned. Great spot. But get there early. Ellen's is super popular!