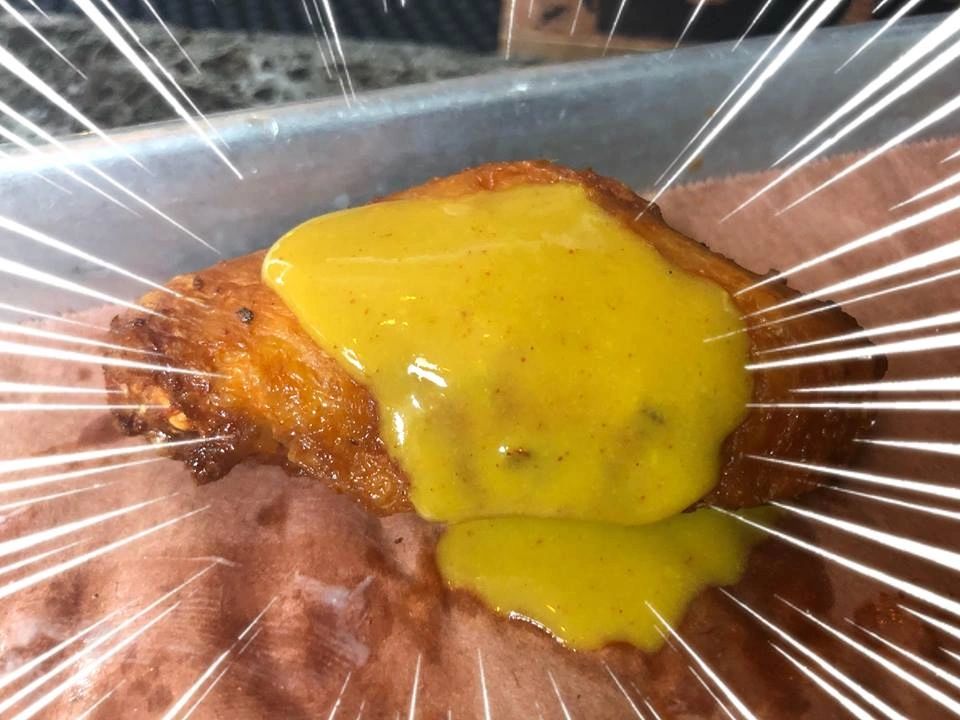 Was delighted to enjoy crispy smoked hot wings doused in South Carolina-style barbecue sauce recently at a cool waterfront craft beer-and-barbecue joint called Q on Bay in Beaufort. It's a beautiful old colonial city on Port Royal Island in the scenic South Carolina Low Country.
While most other regional barbecue sauces use vinegar, molasses or ketchup as foundations, South Carolina-style sauce is made with yellow mustard. It's super-tangy and acidic with the natural spiciness of yellow mustard as well as added spices and flavors.
Along with mayonnaise-based north Alabama white barbecue sauce, South Carolina's yellow version is the rarest and most interesting of all the American barbecue sauces. Tons of flavor with very mild heat and the bright yellow color really makes a pile of smoked meat POP! off the plate.
The wings at Q on Bay were smoked perfectly and also deep fried for crispiness. There is nothing better than crispy chicken skin! Conversely, there is nothing worse than soggy chicken skin. And smoking, however flavorful, fails to crisp up chicken skin properly. Q on Bay smoked and fried their wings the right way.
I got my wings traditional Buffalo style. A very pretty wing but way too light on the Buffalo sauce for my tastes, a problem that plagues too many American wing joints.
However, the condiment tray included a container of yellow South Carolina-style barbecue sauce. Boom! Instant solution.
They were now a beautiful wing and my heart soared with delight, much like the heart does when you stare at a great work of art.
Just the tangy flavor and spice I needed. All barbecue sauces are intended of course to be served with smoked meat. So the mouth-puckering tangy South Carolina sauce went perfectly with the smoked chicken.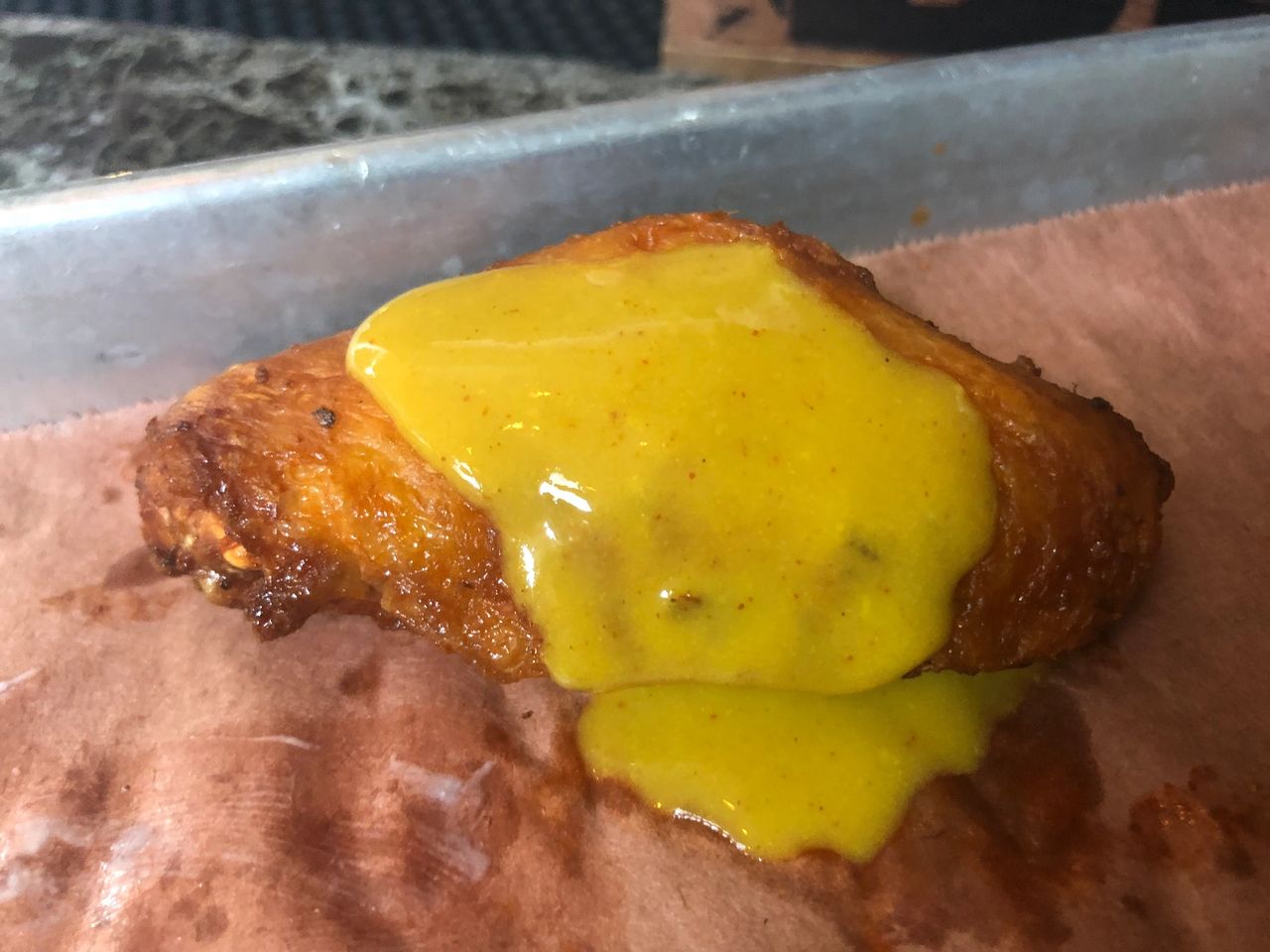 South Carolina barbecue sauce is great with barbecued pork, smoky chicken or even with catfish or other seafood. Def NOT meant to be served with barbecued beef, which is rare in the Carolinas anyway.
I've made South Carolina barbecue sauce for various tailgate parties over the years, typically served with pulled pork, and dug up this recipe in an old file. Give it a shot!
South Carolina Barbecue Sauce
2 cups yellow mustard
4 tablespoons brown sugar
1/4 cup tomato puree
1 teaspoon Worcestershire sauce
1 teaspoon ground cayenne pepper
1 teaspoon salt
1 teaspoon pepper
1/2 teaspoon garlic powder
6 ounces of favorite beer (add more or less for desired thickness)
Stir together in sauce pot and place over medium heat. Continue to heat, stirring frequently, until sauce just begins to thicken. Let cool to room temperature. Pour over favorite barbecued pork, smoked wings or other down-home delicacies. Can be refrigerated for many months. Makes about 3 cups of sauce.