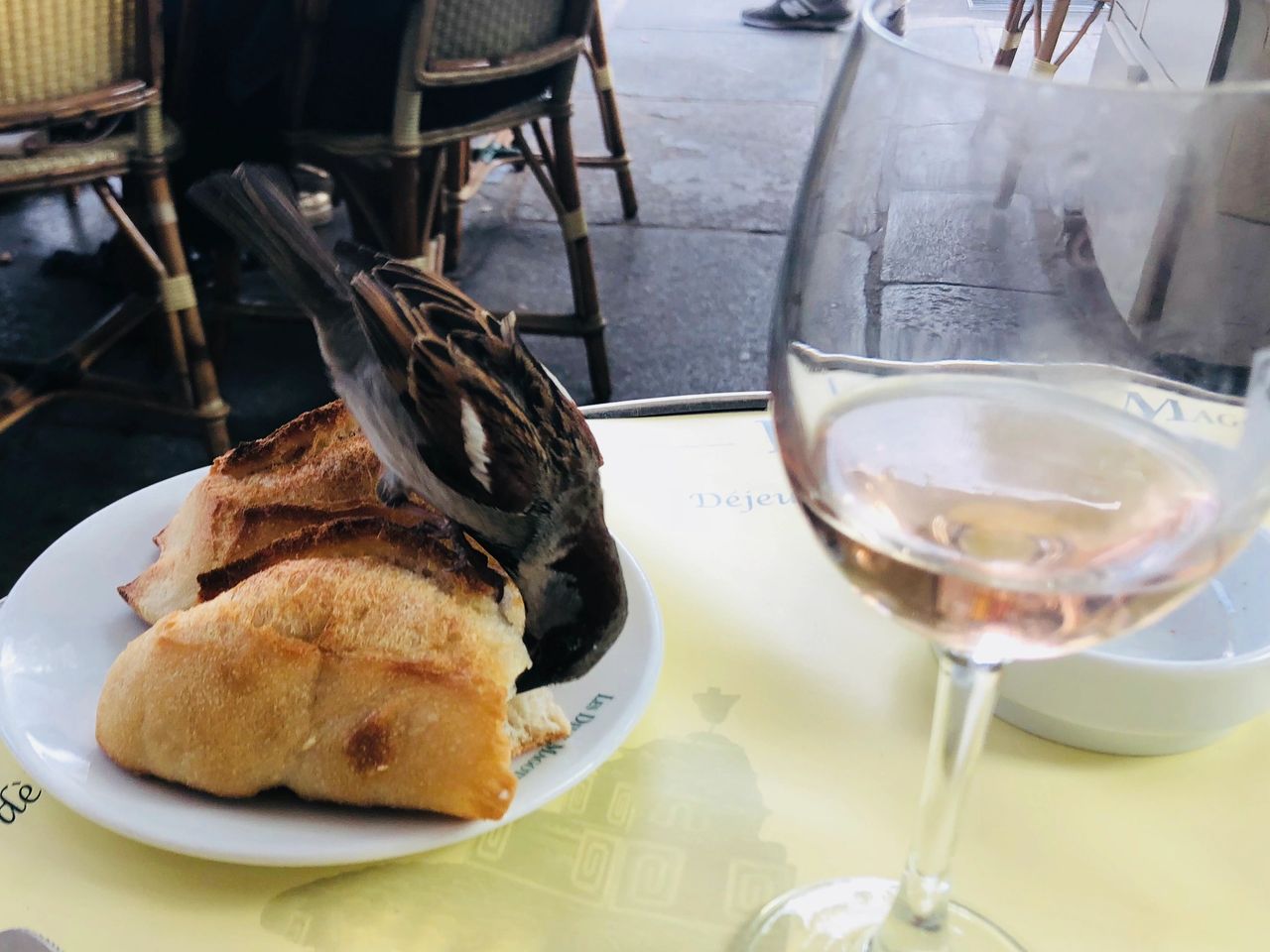 Les Deux Magots in the Saint Germain neighborhood of Paris is today widely considered something of a tourist trap.
But it's still a beautiful and pretty neat classic Parisian cafe in a way cool neighborhood that has legit literary street cred, perhaps most notably as one of the favorite haunts of hard-drinking Ernest Hemingway.
There's no shame in visiting, especially if you're from out of town. I'm from out of town.
So I stopped in for a bite and a sip of Sancerre before the France-Belgium World Cup semifinal last year when this ballsy bad-ass sparrow flew up from the street and just totally went to town on my beautiful little French roll, no more than three inches from my glass of wine.
He nibbled away while I sat right there next to him. Fearless fucker! I couldn't believe the bastard. Calmly plucking at my roll for so long that I had time to take out my phone and start shooting photos.
Dude was totally oblivious. But it was all cool as long as he didn't try to drink my Sancerre. Then I would have asked the chef to put moineau au vin on the menu.