My buddy Dan Sullivan and I went on a major tour of World War II battle sites across Northwestern Europe in April 2018.
We made stops in Belgium, Netherlands, France and Germany. Among the many highlights: we found the exact spot where the famous island charge took place in the Crossroads episode of Band of Brothers.
It was one of the most spine-tingling scenes in the series, as Lt. Dick Winters led about 35 men from Easy Company in an open-field charge against a garrison of two companies of German SS troops. The American paratroopers wiped out the surprised Nazis, before coming under fire from a barrage of German artillery.
The spot today is calm and peaceful, basically still a rural field outside a small village near the Rhine River.
There's a humble monument there with the story of the battle in both Dutch and English, under an American star with a helmet-on-rifle tribute to the fallen.
A small plaque in the bricks at the foot of the monument reads: "This monument is dedicated to those who paid the highest price for us to live in freedom."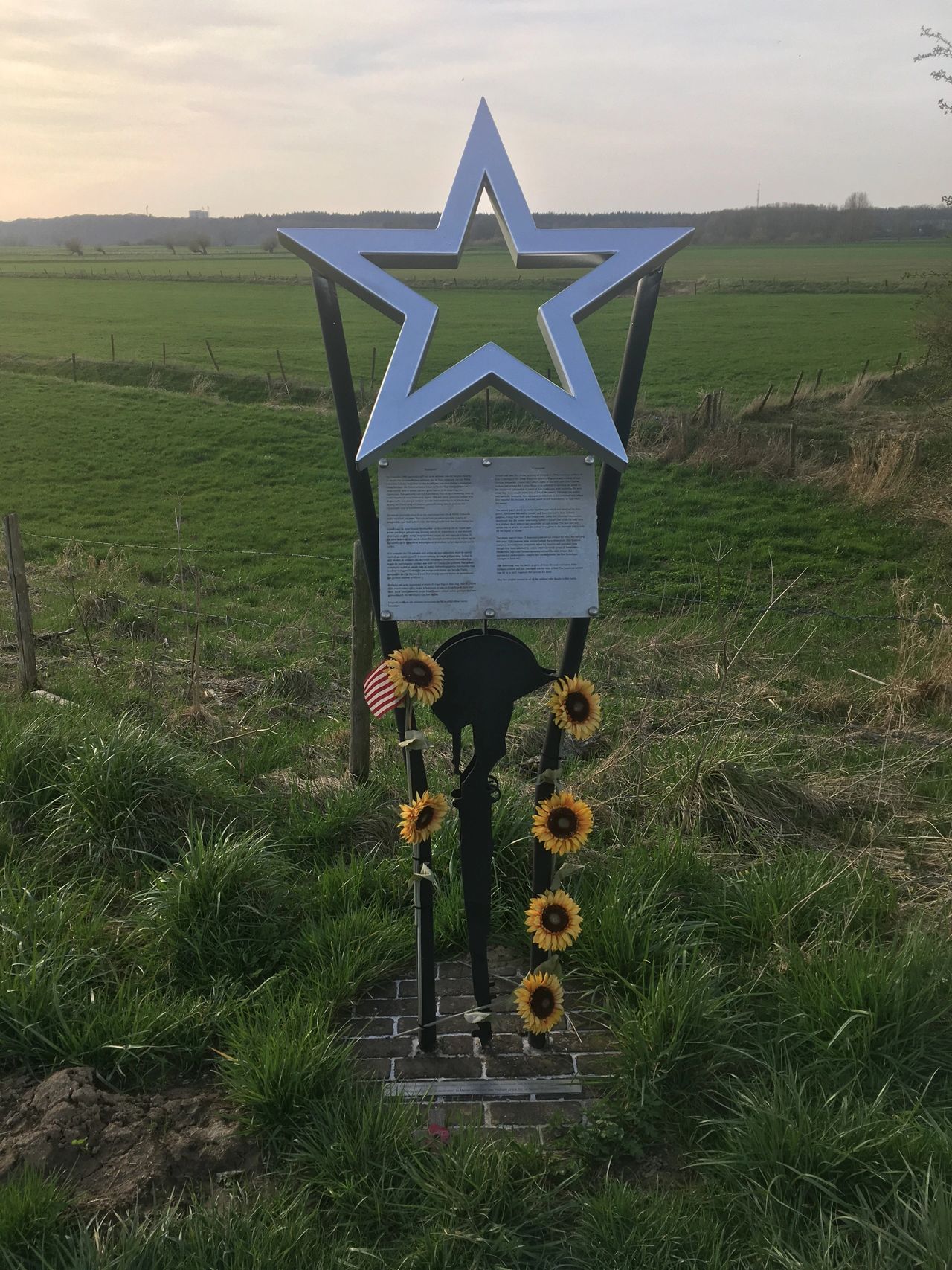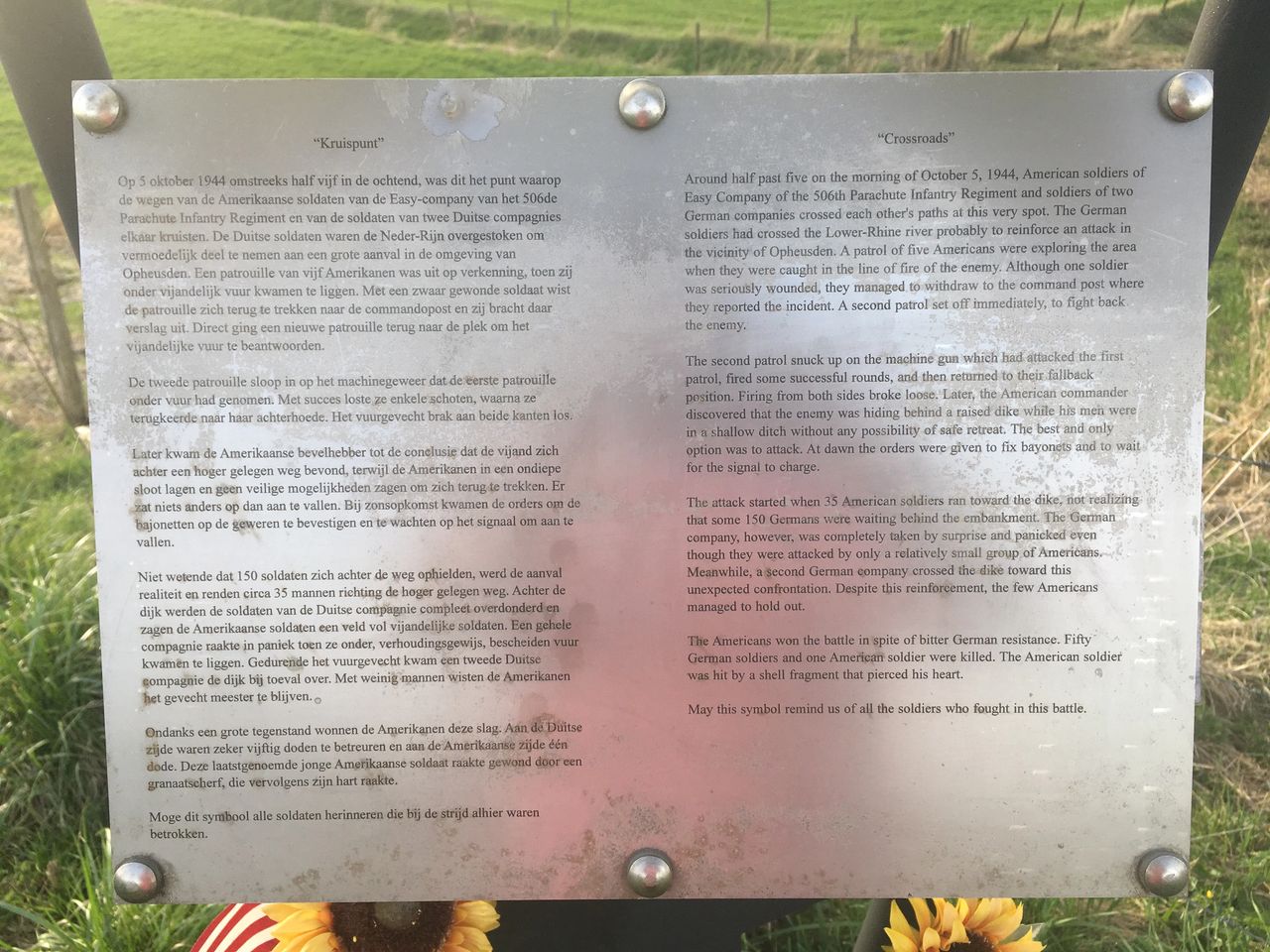 Want to visit?
The exact location is just east of the village of Randwijk and just south of the Rhine River at the intersection of the main east-west road of Randwijkse Rijndijk and the north-south Renkumse Veerweg. The coordinates are 51.9586 LAT 5.7316 LONG.