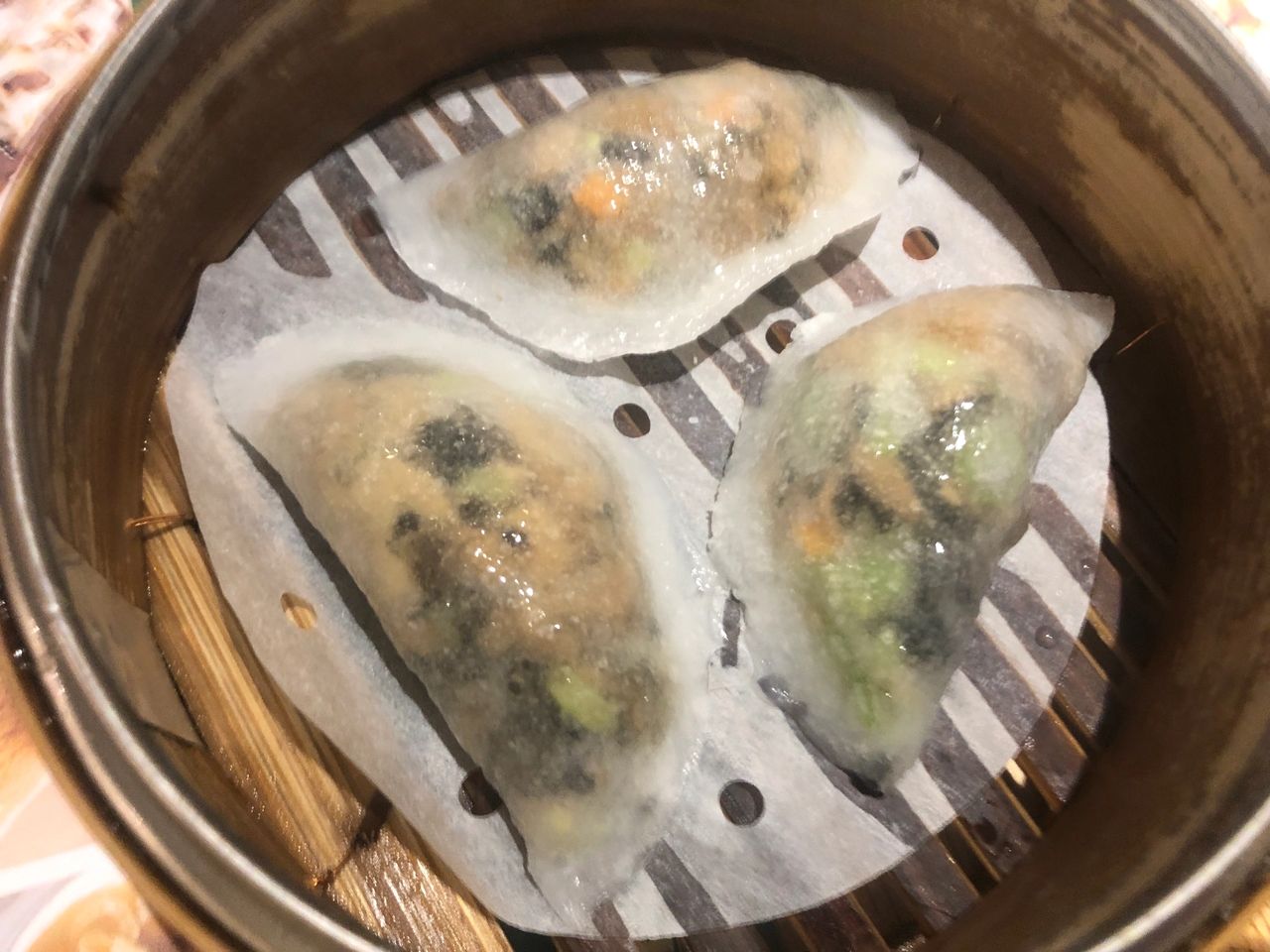 Who says you can't eat well, and inexpensively, in the heart of Manhattan?
Consider a visit to Tim Ho Wan in Hell's Kitchen (610 9th Ave.), just steps from Times Square. There's another New York City location in the East Village.
The original Tim Ho Wan is a legendary Michelin-rated dim sum spot in Hong Kong with several claims to fame. Most notably, it's widely considered the most affordable Michelin-rated restaurant in the world.
The celebrated eatery has since expanded to first-class food towns around the world, including New York City.
We ate at its six-month-old 9th Avenue location the other night and it totally lived up to the hype: delicious, delicate, freshly made dim sum that was also extremely inexpensive.
We're talking four courses, plus tea for two and a glass of wine, for just $38! That's the price of one cocktail at some Midtown Manhattan hotspots. About 1/20th the price of a ticket to one of the hot theater performances just around the corner.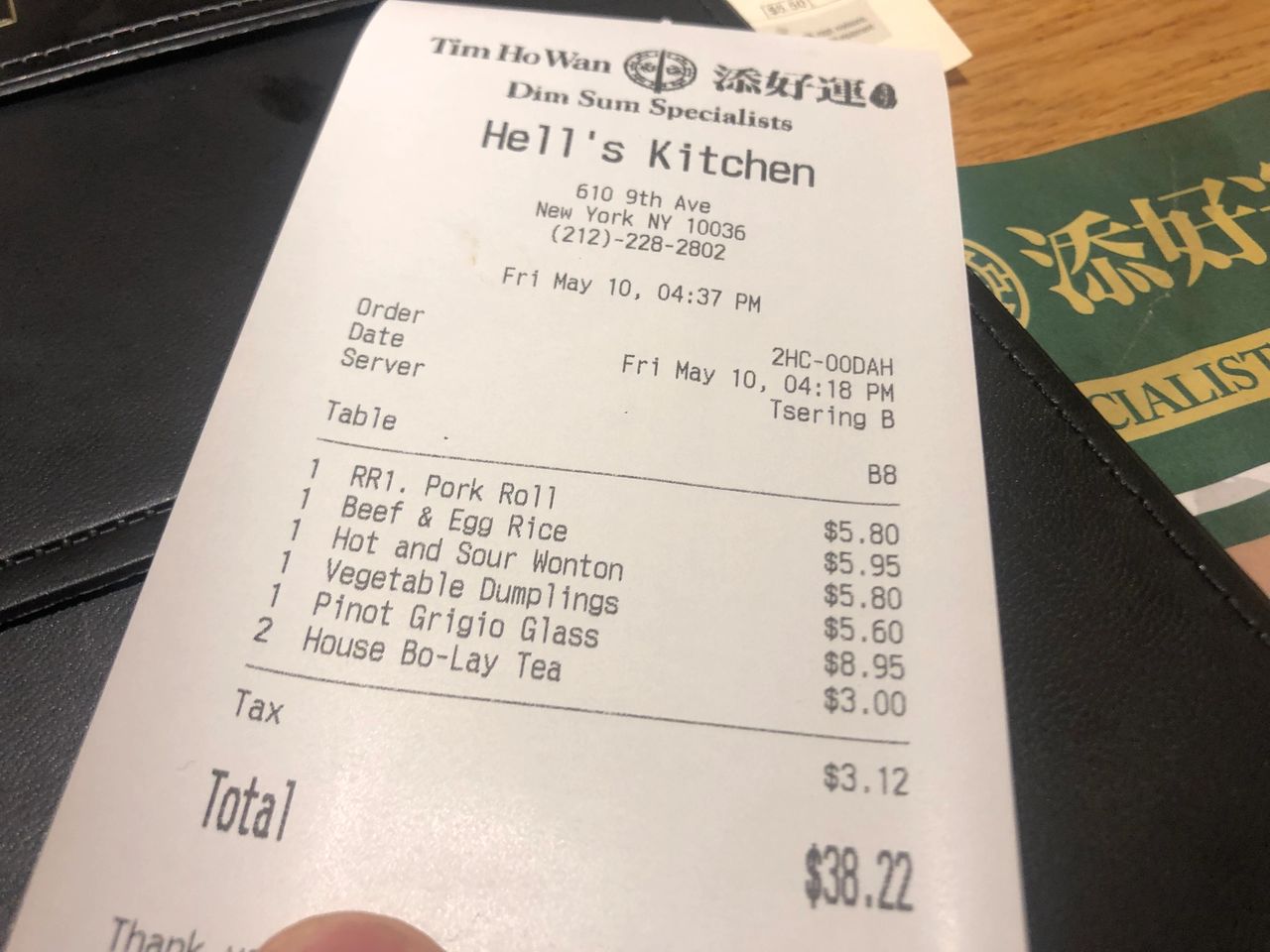 The steamed vegetable dumplings were spectacular, in a delicate rice wrapper so thin you could see the tiny bits of vegetables chopped up inside.
The hot and sour wonton soup was perfectly balanced and came with four or five meaty, satisfying dumplings. The beef & egg rice was a meal all by itself for just $5.95, a runny fried egg over a bed of pureed beef and a big pile of rice underneath.
The steamed barbecue pork rice rolls were only just ordinary, however. The rice wrapper was kind of an unappetizing gray color and even the server suggested they needed some soy sauce to perk up the flavor. The pork inside was savory and delicious. But the rice wrapper around it didn't live up to the rest of the meal on this night.
Our only regret is that we failed to order the signature baked barbecue pork buns or the famous sweet osmanthus jelly with goji berries for dessert. But by the time we finished the first four dishes we were pretty well stuffed.
The legend of Tim Ho Wan speaks of long waits. But we got there pretty early, like 3:30 p.m., and had no problem getting a seat.
Another bonus: Tim Wan Ho does not live on its laurels or on a desire to be needlessly hip and try to intimidate guests. In fact, its menu is extremely accessible for dim sum newcomers.
The menu is listed in both Chinese and English with a picture of each item. So even new-to-dim-sum diners know what they're getting, or can order something that at the very least looks delicious.
You just check off the dish's corresponding number on a little order sheet. And, boom! Gorgeous, very affordable, freshly made dim sum arrives at your table within minutes. Tim Ho Wan is a great spot, even for a jaded professional diner.