Flew to Saigon for a family wedding last year and it took just 19 hours to get there!
The quick trip was made possible by Cathay Pacific airline's non-stop, 15-hour flight from Boston to Hong Kong. I was fortunate enough to snag an awesome business class seat, so the ride was relaxing and cozy with great food like hot duck soup!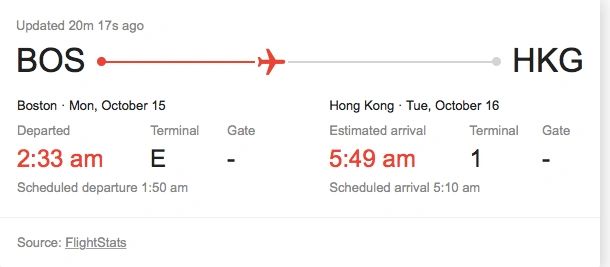 I wasn't sure the route we'd take, but tracked it along the way: we flew northeast over Labrador and Greenland and then right over the North Pole! The long-haul Boeing 777 then came down the other side of the Earth over Russia, Mongolia and China before landing in Hong Kong.
Took a shower and ate some great food in the business lounge during the two-hour layover, before jumping on the two-hour flight to Saigon. Left Boston midnight Saturday/Sunday and, with the time difference, arrived just before noon on Monday. But the entire trip was just 19 hours of actual time. Amazing you can travel halfway around the world so quickly these days.