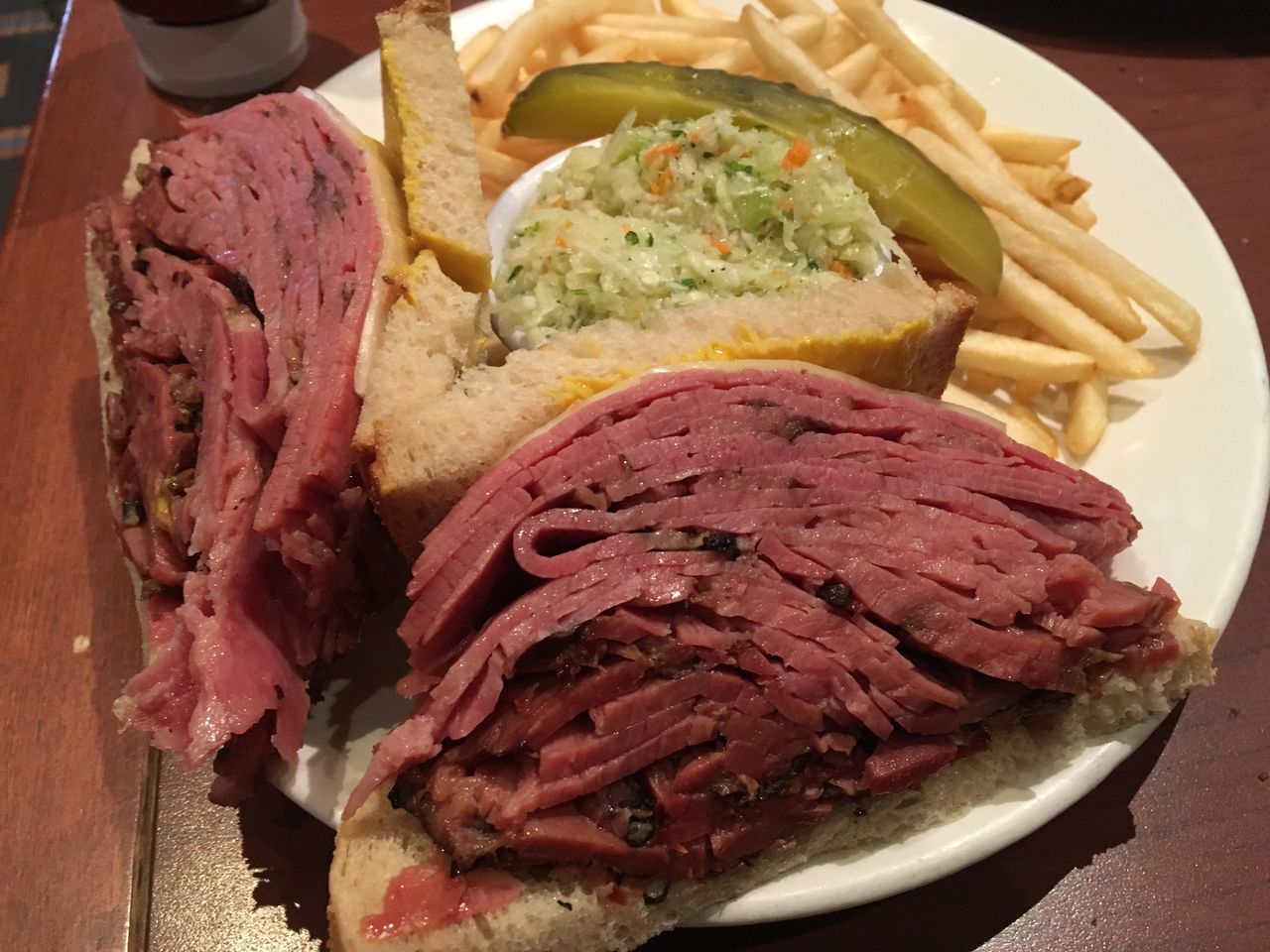 Flew through Montreal earlier this year with my buddy Dan on our way to a 14-city, 7-country, 12-day tour of Europe.
A little out of the way and we had like an 8-hour layover. But gave us time to hit the city for a few hours and worth it if only for a visit to Montreal landmark Reuben's Deli & Steakhouse, where I devoured one of their signature "famous super" sandwiches of Montreal smoked meat on rye.
Montreal smoked meat is really no different than the Jewish-style corned beef brisket you find in the delis of New York City. But Montreal smoked meat seems like it's cured longer, revealing a particularly soft and tender bit of brisket. It's more like a pastrami texture, but cut thicker like corned beef. Kind of a combo of the two. Either way, Montreal smoked meat is delicious and awesome and worth a trip to Quebec.